2010-2017 Vietnamese Population Census Tract Analysis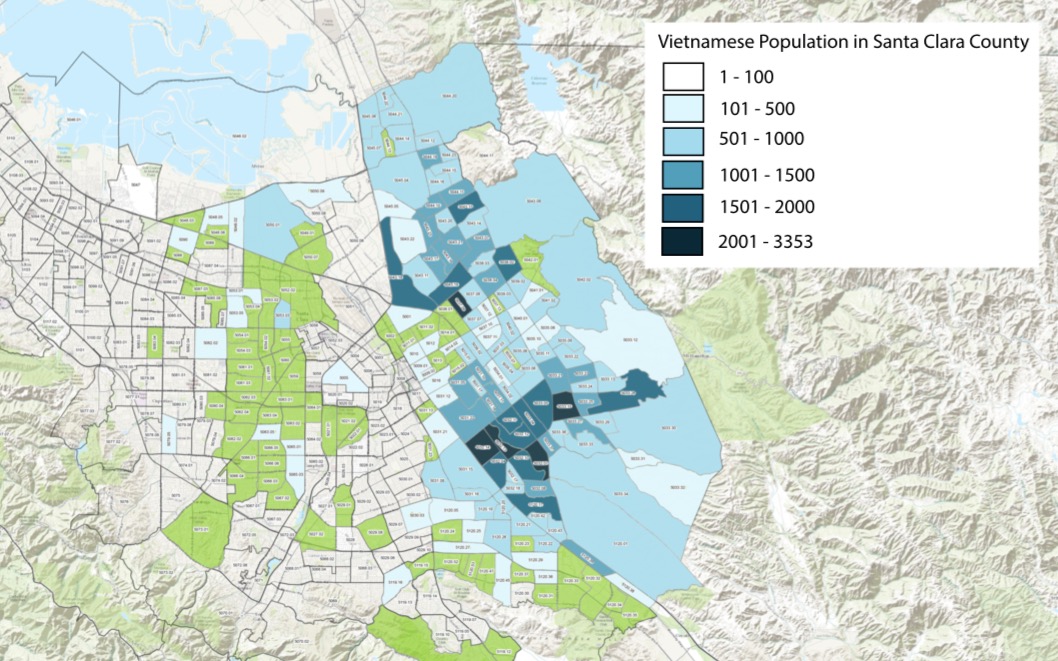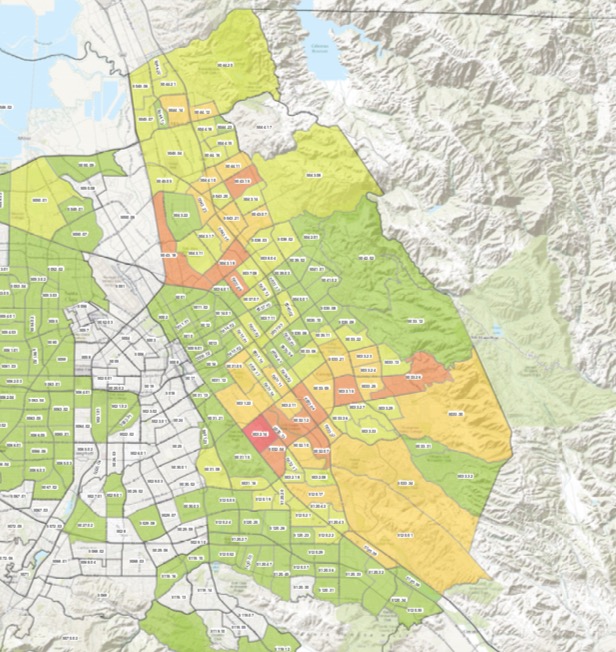 WHO WE SERVE
We support Vietnamese families throughout the Bay Area.

WHAT WE DO
We took data from the 2010 Census and compared it to data from the 2017 American Community Survey. After we calculated the changes in population and percentages, we were able to see that the Vietnamese population has gotten more concentrated in San Jose and Milpitas.

WHY IT MATTERS
As a non-profit that supports Vietnamese households, we want to ensure that the Vietnamese community in Santa Clara County is represented. Vietnamese communities are difficult for the Census to count because of their suspicions towards the government. There are many misconceptions about the Census that affect how people of color perceive it. With the knowledge of where the Vietnamese communities are located, we can focus on providing programs that educate them on the true purpose of the Census. We want to get the Vietnamese communities counted appropriately so we can be represented correctly.
Sources and Credits
Greg Bazhaw (Santa Clara County)
American Community Survey 2017
United States Census Bureau 2010